MIU France Julienne Slicer
: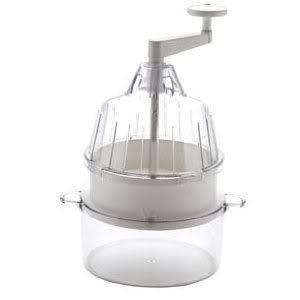 plus rutabaga:
equals rutabaga "pasta":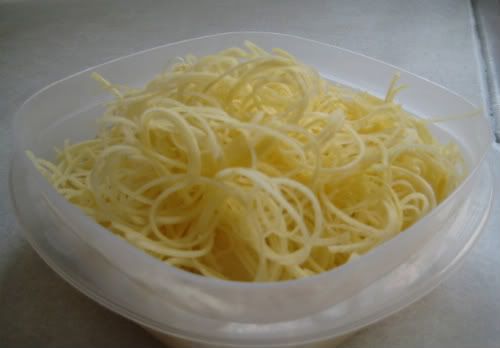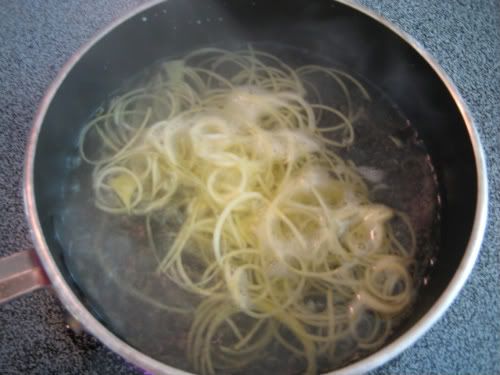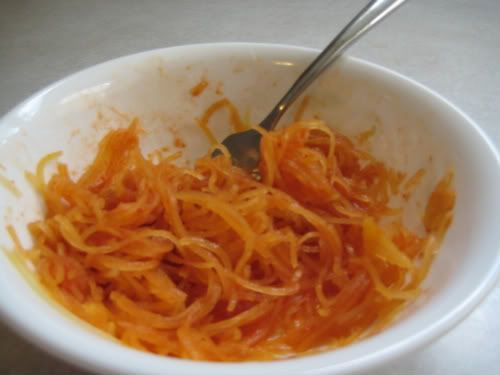 How cool is that? I heard about
this little gadget
from
Maria Emmerich's blog
, and I drooled over her zucchini "Garden Spaghetti" so much that I couldn't wait to try veggie pasta for myself.
This rutabaga version had a firmness and slight crunch that
shirataki noodles
lack, which is great for me, since I prefer my pasta al dente and not gelatinous. I boiled the "noodles" for just a couple of minutes, tossed them with a some butter and garlic, and added a little Ragu to make it quick and easy. While
Katie
is here this weekend, we'll feast on Rutabaga "Pasta" with Meat Sauce. It's only too bad I can't make a Rutabaga
Johnny Marzetti
.
What methods do you use to help you get your pasta fix?